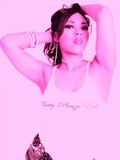 CRASH PAD NEEDED 4 AIRLINE STEWARDESS, PLEASE HELP!!!!
Chicago, IL • 08/31/2007
Hi guys and gals! I am a full time flight attendant with United and part time model in my mid 20's looking for a crash pad to rent on public transportation (as I am not driving) 30 minutes away from the Chicago airport. Somewhere in a safe neighborhood. I am originally from Atlanta by way of Phoneix. Since I will only be in the Chicago area 65 hrs a month to work. I only need a safe place to store my clothes and a bed and clean bathroom to use. I will be spending my off days in Atlanta. I can afford to pay up to 300mthly including utilites. If you have an extra bed/cot/sofa w/ wifi in a safe neighborhood and a closet for me to store a suitcase call me at 404-849-2212
Thanks,


Eve Top Flight Attendants of the World....lol.

Posted by: OhSoHandy User
Located: Chicago, IL
(No map found for this address)